PQ ESSA
Teacher certification insights & compliance for K-12 school systems
Request a quote
Quickly identify and compare teacher certifications with courses across your entire district down to the school, teacher, or course level. Oversight and compliance for the Every Student Succeeds Act (ESSA) has never been easier.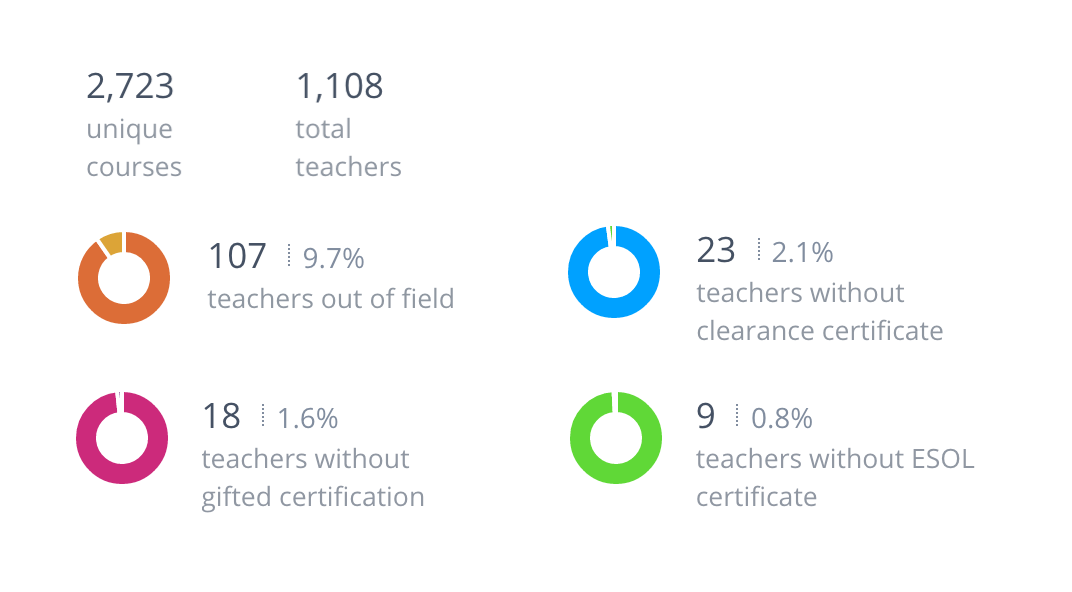 Your district at a glance
See an overall view of all your courses, teachers, teachers out of field, etc. and their percentage out of the total teacher population.
Powerful search
Search by anything — a specific teacher, course, or school. PQ ESSA provides all the tools you need to quickly identify non-compliance, so you can spend less time digging through your data, and more time acting on it.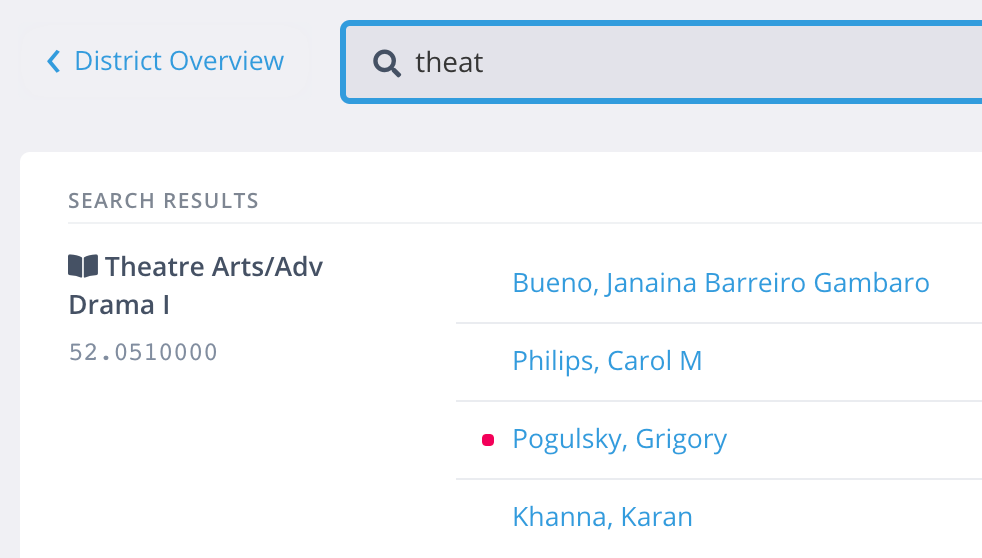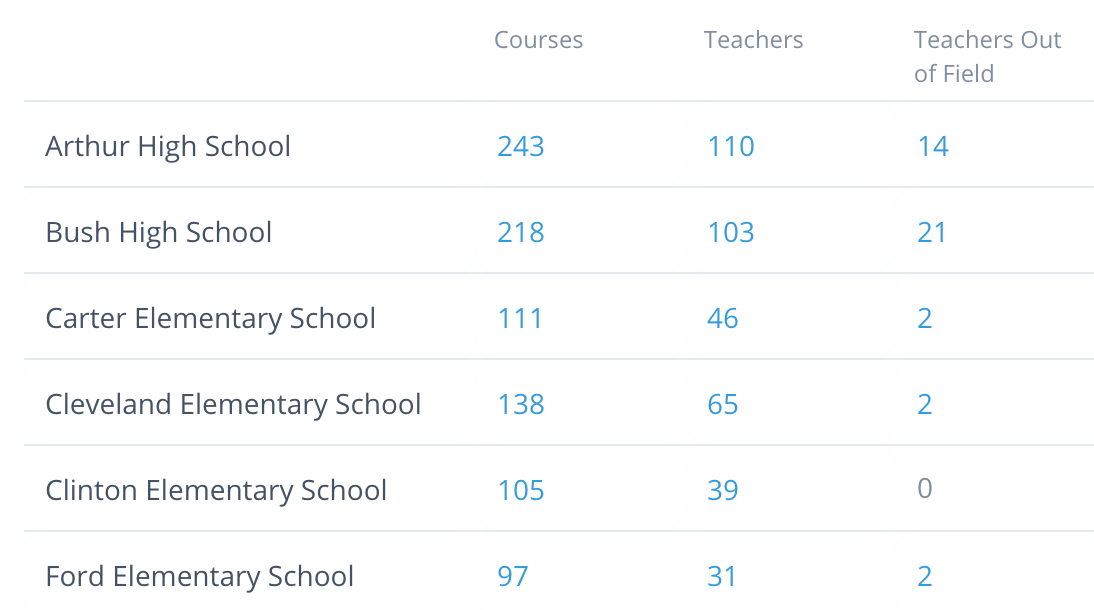 Drill down to the details
While your summary shows the counts of the important ESSA metrics, the school list allows you the ability to drill down to the details.
District Access
User can see all the schools across the district. Ideal for Central office users, HR Executives and Superintendent.
School Access
User can see only their own assigned school. Ideal for Principals and APs.
All Teachers, Courses in one view
View all your teachers, courses and the student count in one view and quickly identify the teachers teaching outside their field of certification — indicated by a red dot.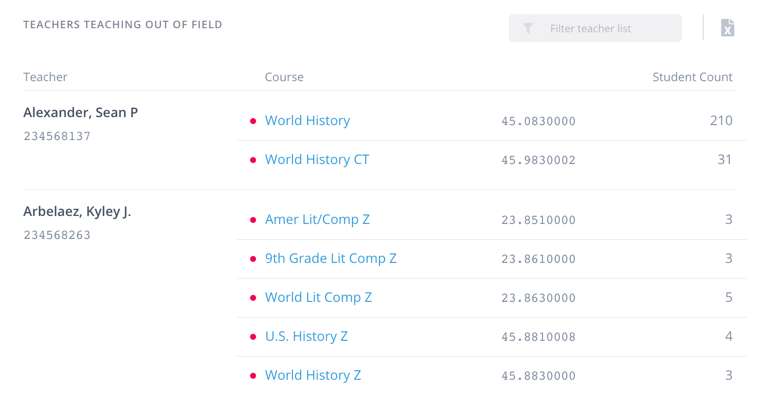 All certification requirements, current teachers and other potentially qualified teachers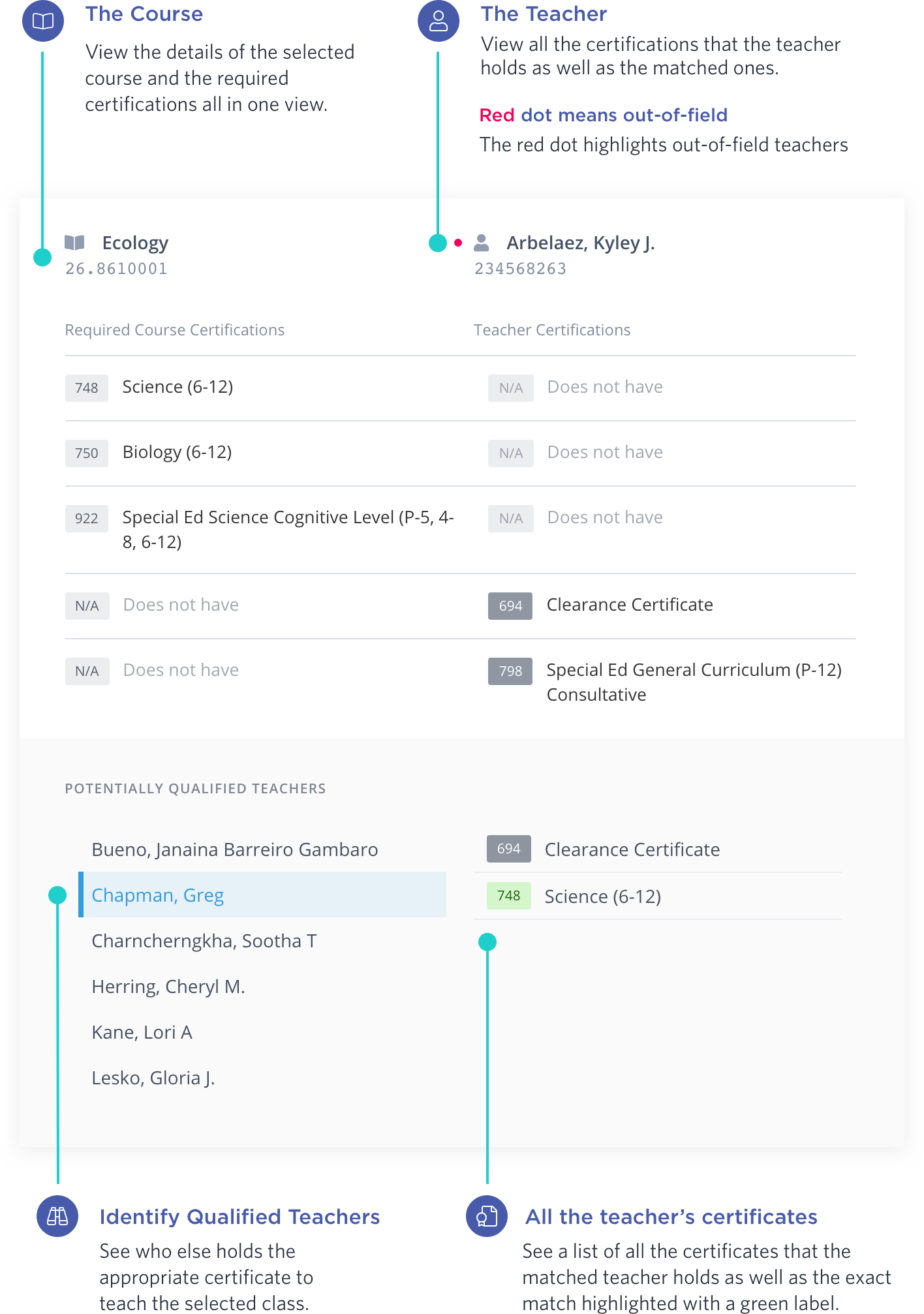 Print Letters
You're always one click away from generating and printing letters notifying parents about out-of-field teachers, a new requirement of the ESSA.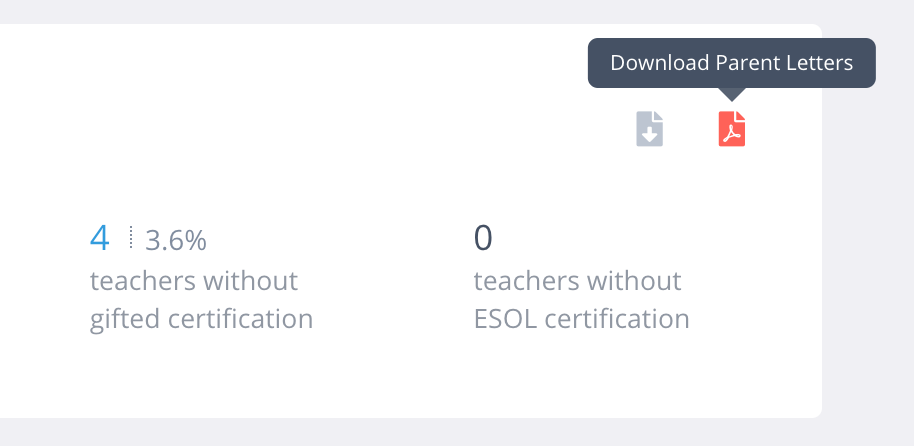 Try our software. We know you'll love it.
---
We blend modern technology, design, security, and education experience to create digital tools that enhance the way schools and districts operate.